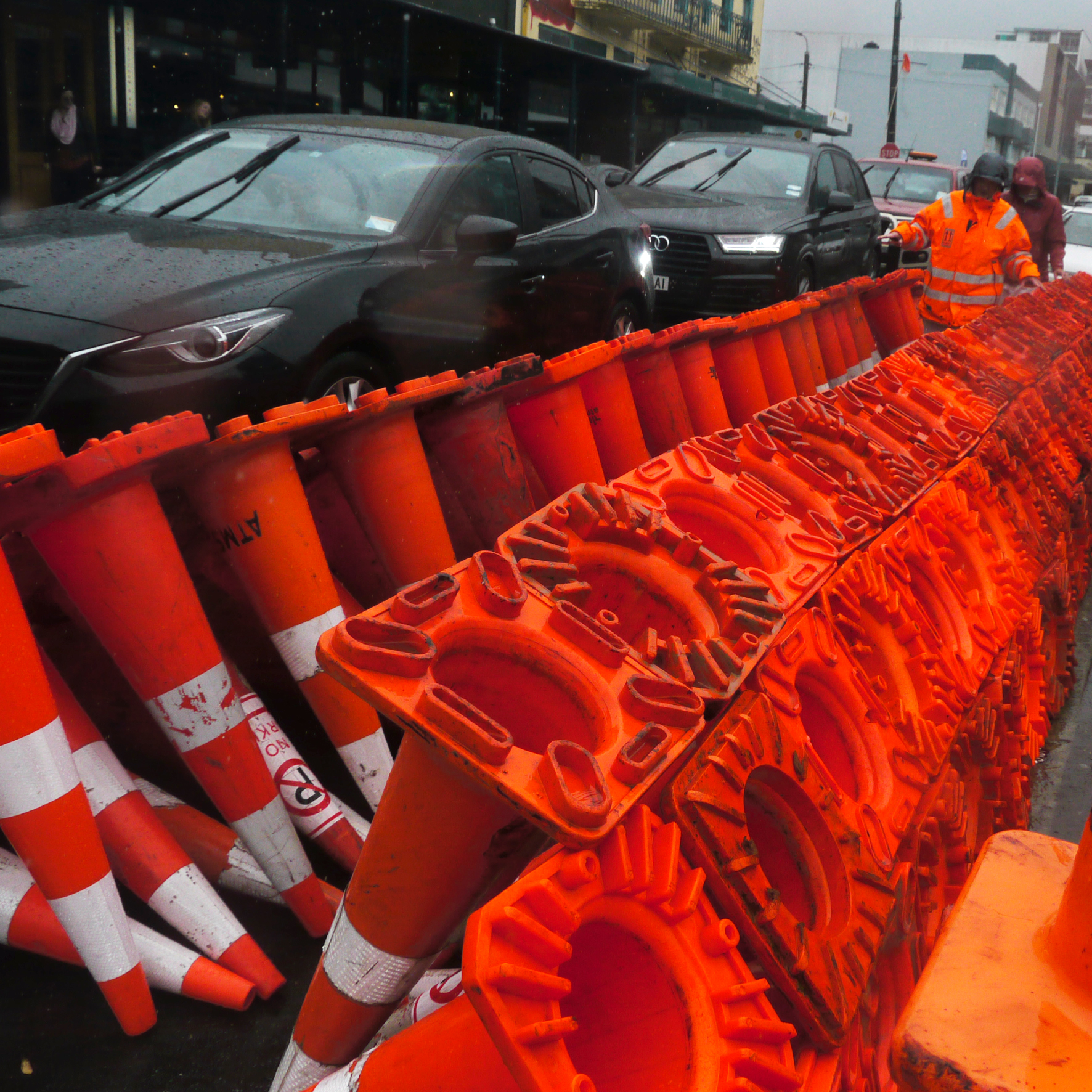 Wellington Sculpture Trust is pleased to announce PARK(ing) Day 2020. The event will be held on Friday 6 March 2020, with a back-up wet weather date of Friday 13 March. We seek submissions from creatives or groups interested in taking over an inner city car park for this day. WST is grateful for continued support from Wellington City Council and Creative Communities.
We are looking for temporary installations that are creative, innovative and engaging. They should be vibrant and accessible; enliven our cityscape for one day; provoke reflection about how we use public space; and encourage interaction and engagement.
PARK(ing) Day 2019 details
The event runs Friday 6 March 2020 (back-up Friday 13 March 2020) from 8am until 6pm.
Your proposal can either be for one park or for two adjacent parks.
Parks are typically 6 x 2 metres. _Parks are located on Lower, Mid and Upper Cuba Street.
Health and safety must be considered at all times.
Successful proposals will receive $150 toward costs.
'People's Choice' and 'Judges' Choice' recipients each receive a $500 prize.
Proposals
Your application should include:
An outline of your proposal and what will be included in the park/s.

An indicative diagram or illustration of the park, and/or a list of its components and how they would be installed.

Your name or the names of your group, along with a brief bio (50–100words).

Mobile numbers and email addresses of all participants.

Details of those who would watch over the park during the event.

Agreement for your park to be photographed on the day and used on

WCC and Wellington Sculpture Trust's websites for promotional purposes.

Submissions are due by Sunday 26 January 2020.
Download the full brief here